INDIAN WEDDING PHOTOGRAPHY
Jorge Santiago and his team are experienced Indian wedding photographers. Jorge photographed his first Indian Wedding in Pittsburgh in 2014, and immediately fell in love with the magic, color, and energy of these celebrations. He has since come to specialize in Indian Wedding Photography, becoming deeply familiar with every aspect of the ceremony and the surrounding events.
Contact Jorge today to reserve your date or schedule a free consultation:
We Embrace Diversity
We love the incredible diversity of Indian Weddings and photograph all types of celebrations, including : Hindu Weddings, Kashmiri Weddings, Fusion Weddings, Muslim Weddings, Gujarat Weddings, Sikh Weddings, and many others. We've learned that when it comes to photographing Indian Weddings, detailed information is key. So, we'll ask you to share as much information as possible (for instance, your ceremony program, wedding website and particular family traditions), and we'll also do research on our end. We understand the nuances of each wedding ceremony and are prepared to photograph them.
Wedding Photography Prices for Indian Weddings
We understand that Indian Wedding Photography needs special pricing, as most weddings require multiple days of coverage. Our pricing for Indian Weddings is simple: you can choose a Collection that works best for your wedding day (8, 10, or 12 hours) and then get coverage for the rest of the events at a discounted hourly rate.
Creative Indian Wedding Photography
We have spent years perfecting our wedding photography workflow to allow us not simply to capture all the most important moments of your wedding, but to do it with creative focus unique to you and your story. We are not big fans of boring wedding photos and we prefer creating work that can bring you back to the joy, energy and emotion of the celebration. We love photographing weddings in natural lighting conditions but also bring artificial lighting to use when needed; in fact, our nighttime photography is some of our most memorable.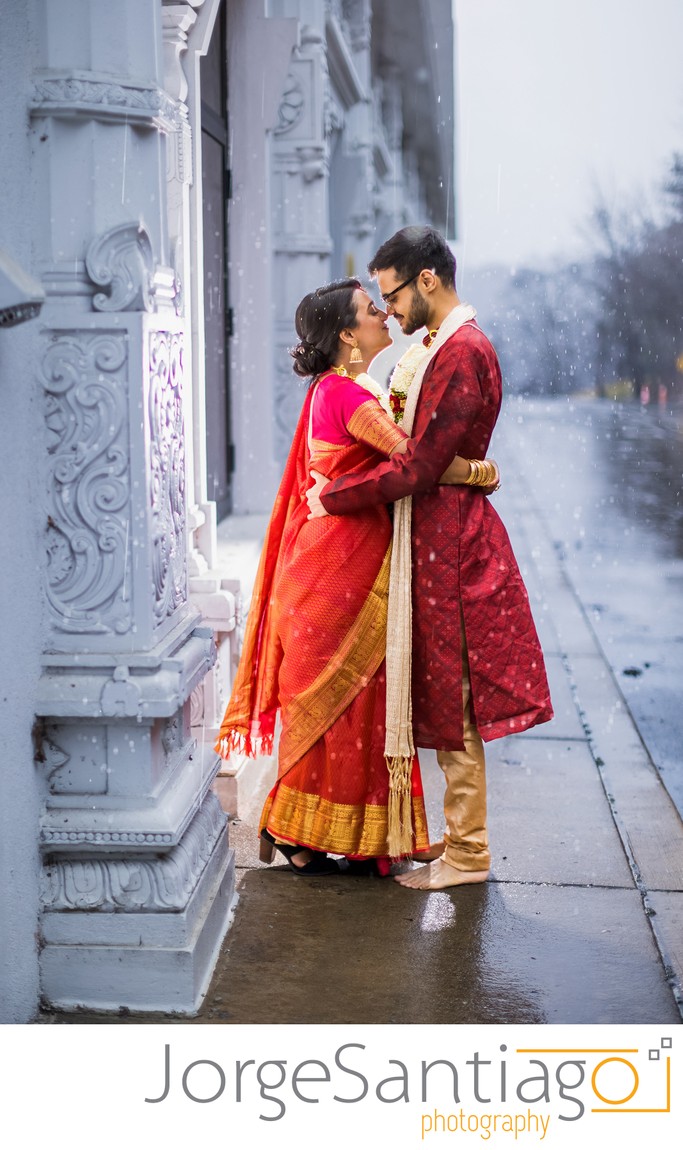 Here is an overview of the functions we regularly photograph:
Ganesh:
During one of the first Indian Weddings we photographed, the bride requested that the initial photograph we take on the wedding weekend be that of the Remover of Obstacles. We obeyed her request and have since made this a tradition.
Indian Pre Wedding Events:
Mehndi:
For the Henna, we recommend booking one hour of coverage to photograph the Henna artist at work and the final henna wedding design when it's dark. For us, this is also a great opportunity to get to know the immediate family and for the family to get to know their photographer.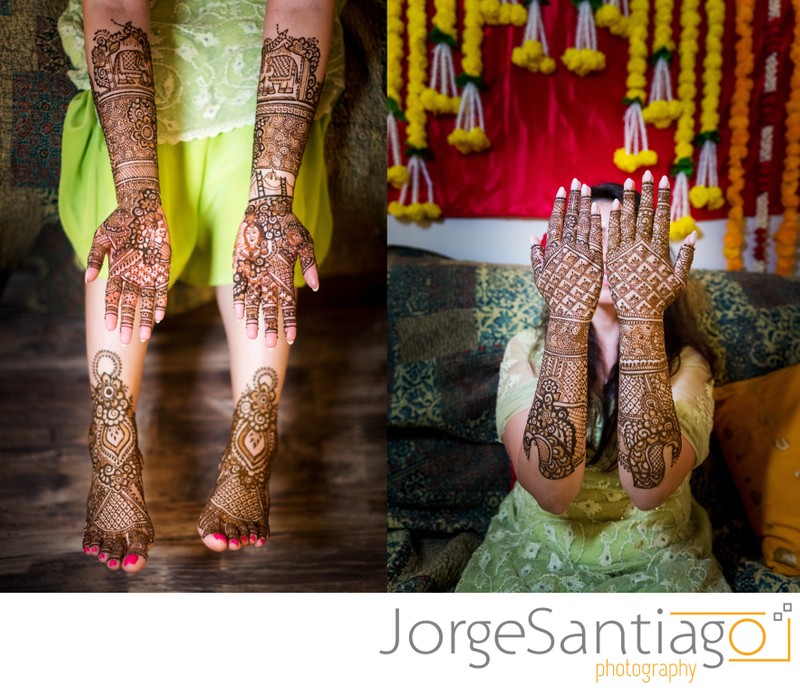 Haldi Ceremony:
We absolutely love this ceremony. From the color of Turmeric to the playfulness of the ritual we always look forward to photographing this function. For the Haldi, we recommend booking two hours of photography by two photographers if the ceremonies are held separately. If the bride and groom have their ceremonies together, one hour of photography can be enough.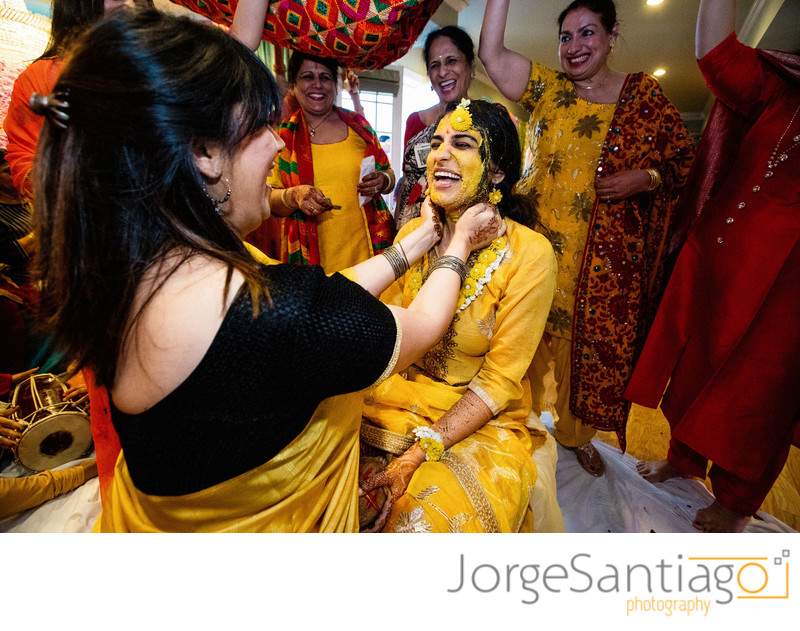 Sangeet:
For the Sangeet most people book 3-6 hours of photography coverage. We usually start the evening an hour before the event is set to begin, photographing the Sangeet decor. We then meet the bride and groom for a photoshoot. We normally recommend getting some outdoor pictures and then going back to the decorated venue for more photos (immediate family can join at this time). For the rest of the night we'll focus on capturing all the family and friends performances', as well as getting candid and posed pictures of friends and family celebrating the official beginning of the wedding weekend with you.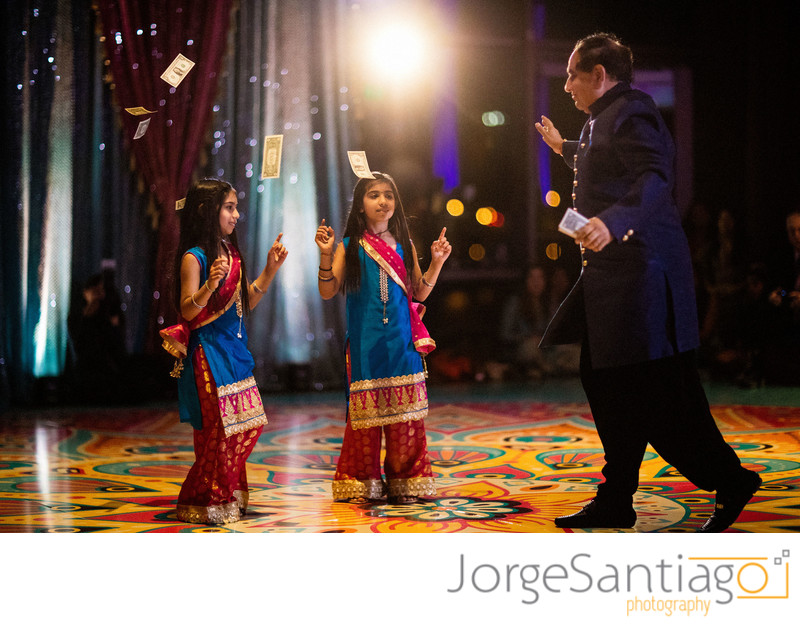 Indian Wedding Day Photography
Getting Ready:
Yes, we can get up early! During the getting ready part of the day, we photograph the wedding details: the ceremony lehenga, and the shoes, accessories, jewelry and all other details you have available for us. During this time we also aim to get candid photos of the bride and groom and everyone invited, to remember getting ready for the day with them. We'll also photograph you formally with your immediate family and each one of your bridesmaids and groomsmen.
First Look for Indian Weddings:
We 100% recommend you have a first look after getting ready and before the baraat. We don't need much time. 15-20 minutes will suffice. For most Indian couples this is a great opportunity to get a few fantastic portraits in the wedding ceremony outfits.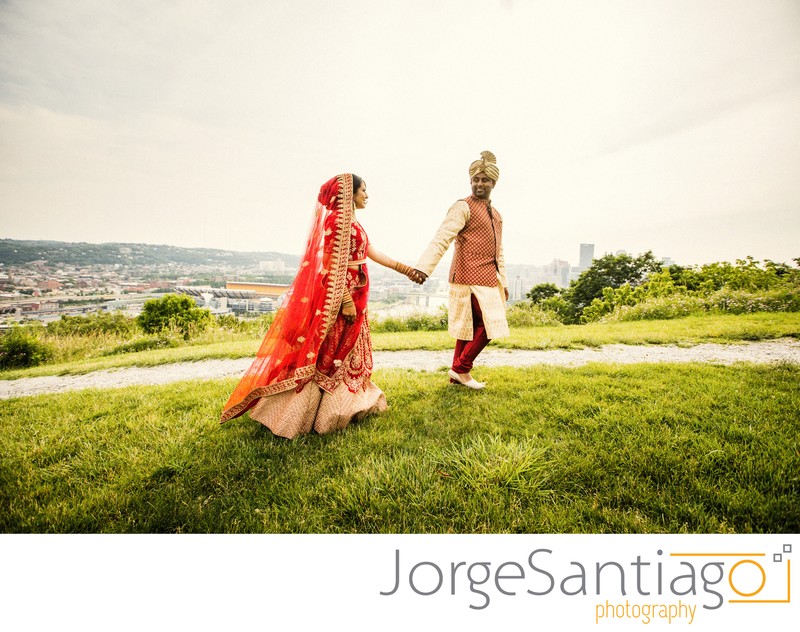 Baraat:
The baraat is one of the most photogenic parts of the Indian wedding day. This is also a time for the groom to shine, whether he'll make his entrance riding a decorated horse or a scooter, we'll be there to photograph it all.
The Indian Wedding Ceremony:
Throughout the years we have witnessed a wide diversity of wedding ceremony rituals. From the formal Milni, to seeing the mother of the bride grabbing the groom's nose, to The Seven Steps and Mangalsutra, to our personal favorite, the Talambralu. We'll capture everything, even if we are also secretly crying during the Vidaai.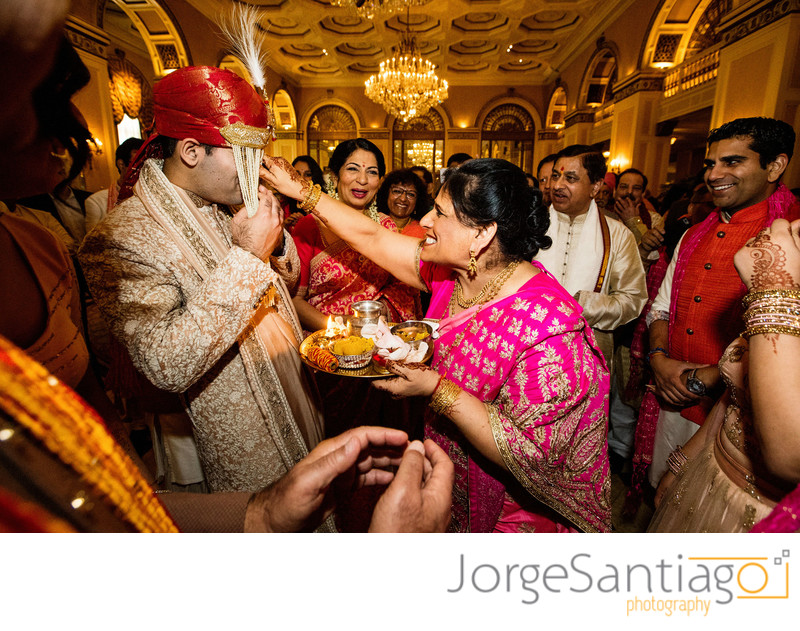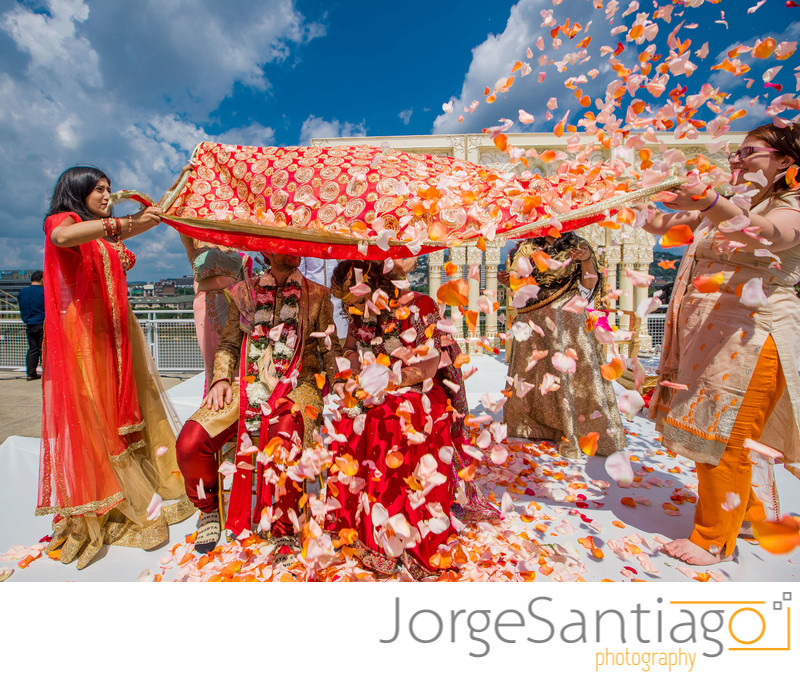 We are based out of Pittsburgh, PA but are always open to travel to photograph your big day. Contact us today to learn more about our prices and availability.
Click here for more Indian Wedding Photos.
Keywords: Tri-state Area Indian Wedding Photographers, Pennsylvania Indian Wedding Photographer, Philadelphia Indian Wedding Photographer, Columbus Indian Wedding Photographer, New Jersey Indian Wedding Photographers